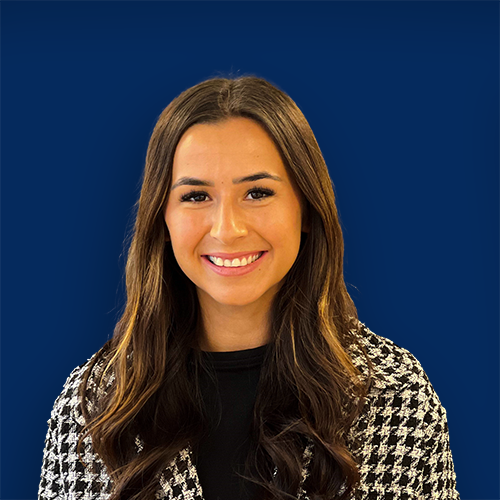 Sales & Lettings Negotiator
01243 262747
Martine has lived in Bognor Regis her whole life and has a wealth of local knowledge which is vital to assisting clients to find their forever home, in the perfect location!
Before joining our team, she managed a large lettings portfolio but after deciding she wanted a more fulfilling role, she chose to progress her career into sales.
She is a brilliant Negotiator and thoroughly enjoys tying up sales, ensuring our clients receive the best prices and strongest chains whilst also managing our lettings department.
Her organisation and property management skills are second to none, undertaking inventory reports, check-ins, check-outs and ensuring both our Landlords and Tenants are happy at all times.
She is an excellent communicator and resolves any problems in a calm and collective manner.
In three words, we would describe Martine as calm, personable and organised.
Her colleagues would describe her as honest, kind and humorous.
You can always rely on Martine to give you honest advice, she is a great listener and loves to be helpful.
In her free time, she loves exploring the world and going away on city breaks. In 2022 she spent 5 weeks traveling in Dubai and Bali. She also enjoys spending time with her partner, going to the cinema, out for dinner and getting stuck into a new book.
Martine is secretly a fantastic pool player!
What Martine says:
Top Tip to Tenants: Ensure you carefully read through and fully understand the Inventory Report. When it comes to vacating the property at the end of your Tenancy, this will ensure a smoother process.
Why our service is special: Our team is so willing, and nothing is ever too much trouble for anyone. We are all of the same mindset when it comes to providing excellent service.
The best part of my job: Being able to meet and speak with new people daily, I love being able to get to know people and their stories and helping them find their dream properties.
The proudest moment of my career: I haven't had one stand out moment in my career yet, but everyday little moments of pride are created by the joy of being able to make a change in someone's life whether that be it small or large, just knowing I have helped makes me feel proud.
I love working at Whitlocks Estate Agents because: I love being able to work with such inspiring individuals who are incredibly knowledgeable and dedicated in their roles. We are all here because we love our jobs and want to be able to help people in their journey of buying and selling.