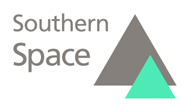 We build better living.
The environments we live in play a large part in shaping who we are. We immerse ourselves in the place we've chosen to live; the building itself, and the community we share it with. So it's not surprising that these are the main things we're interested in when we look to move home.
Southern Space plans, develops and builds high-quality, desirable homes that bring together people and places to create diverse communities that thrive. As part of Southern Housing Group, we're proud to reinvest every penny of our profits for the benefit of communities across London and the South East.
We're recognised as a leader in providing premium homes that shape the way people want to live. So we don't just build better buildings – we build better living.